Leaders in Lending | Ep. 68
Winning the Battle for Member Loyalty
Samantha Paxson, EVP and Chief Experience Officer at Co-op Solutions, shares her experience building a financial technology ecosystem for credit unions and the indispensable value this offers for fostering strong member relationships.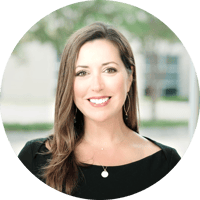 Samantha Paxson is a market maker. As a growth strategy and business transformation executive in FinTech, she leads teams to build the intersection of technology, brand and experience architecture to center on the consumer. She drives loyalty and rapidly scales revenue, profitability, retention and compression improvement while guiding the choices of the organization to drive growth and operational efficiency. She's helped grow the organization from $136M on a path to nearly $1B, by developing evolutionary strategies to transform the operations of a 40-year-old organization to a truly platform-based ecosystem -- leading to dramatic NPS and loyalty gains through client-centric, enterprise decisioning.

Co-op Solutions is a financial technology ecosystem for credit unions. The company has helped credit unions become their members' primary financial relationship through the most reliable, secure, digital-first payments experience for the modern member. Because every credit union is different, Co-op brings a core-agnostic, configurable approach to building a modern payments strategy that is right for credit unions and members alike. Co-op is a cooperative built by, owned by and for the credit union movement and works with top credit unions across the U.S., powering more than 8 billion transactions annually.
How to measure the strength of member relationships
Driving engagement with payments and money movement
Fostering financial well-being by being frictionless and guiding members to achieve their long-term goals
In a market where the consumer is juggling multiple relationships with financial institutions, how can credit unions compete?
Consumers want to better understand their financial well-being, which means they need a holistic picture across multiple platforms. Drawing on data from a mix of daily digital habits can provide just that, while also driving loyalty.
The true measure of member relationships
Traditional financial institutions are making mistakes that will ultimately end up costing them: They are far too focused on their own operations and shiny metrics like product revenue — and they're losing the loyalty of their members.
In order to have a chance at winning in today's crowded financial landscape, credit unions need to think about everything their members care about, not just the products with the most obvious return.
Credit unions need a more holistic approach — one measuring activity and engagement over lagging indicators like financial performance.
The member who is interacting with the credit union every day is the one who will be most loyal. In the end, that active engagement and resulting loyalty is the only way to grow market share.
So, how do credit unions turn their members into active daily users?
Driving engagement
Credit unions can increase member activity and engagement by offering them financial products and services that they want to regularly engage with.
Where most traditional FIs go wrong is failing to understand that, often, the products that result in the most revenue are not the same as those that result in the most engagement.
By shifting the focus and primary KPIs to measure revenue by audience, credit unions can get a better grip on what keeps bringing their members back.
To illustrate this point, think about how often the average member takes out a substantial loan; roughly once every five years.
On the other hand, how often do they need to send money with Zelle, check their credit score or find out what is happening with their cryptocurrency investments?
This is why Paxson is so heavily focused on payments at Co-op solutions — payments represent an activity that keeps bringing members back, day in and day out.
Frictionless financial well-being
When it comes to loyalty, it's not just the misapplied focus on revenue standing in credit unions' way, however.
It's also little things, like not allowing members to access their paycheck a day or two early — along with some pretty big things, like the overall structure of the credit union — that make for the overall lousy experiences that ultimately lose market share.
As Paxson puts it: Credit unions need to start with the human and build from there.
Credit unions need to behave like the technology leaders members have come to expect when engaging with other brands online.
And that starts by always putting the human first.
Because if they don't, those high-revenue products won't matter when members turn to someone else when it's time to buy.