Leaders in Lending | Ep. 70
Balancing Digital with Human Touchpoints to Excel in Consumer Lending
Mary Kate Loftus, Executive VP, Director of Digital Banking, and Tim Frederick, Executive VP, Head of Mortgage Originations at M&T Bank, discuss digital strategies for deepening customer relationships and building community trust.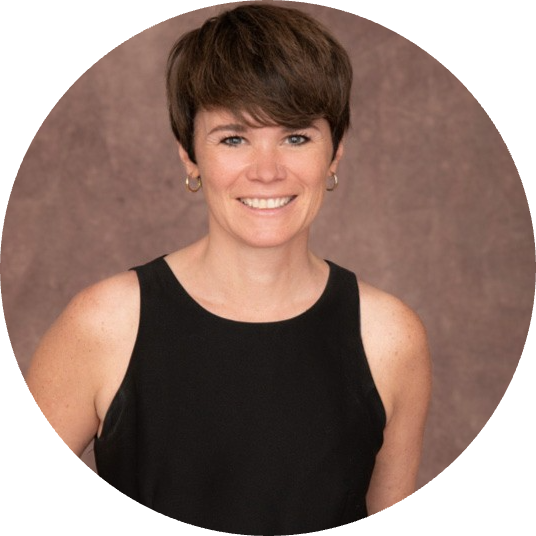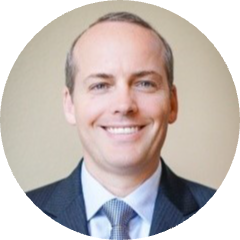 Mary Kate is the Executive Vice President, Director of Digital for M&T. She joined the Bank in 2018 as the Head of Strategic Planning for the Consumer & Business Bank. Prior to M&T, Mary Kate spent nearly 20 years in financial services with experience in Digital, Branch Management and Contact Center.
American Banker named Mary Kate a runner-up for Digital Banker of the Year in 2018. In 2022, Mary Kate was named #9 of the GC4W (Global Connections for Women) Top 100 Women in the World and was also featured in Forbes as one of the "6 Women Changing the Face of Leadership in Banking and Finance". Mary Kate holds an MBA from Canisius College, is a graduate of the CBA Executive Banking School and serves on their Digital Channels Committee. Mary Kate and her husband have two children, Molly (age 12) and Kevin
(age 10).

Tim Frederick is the EVP, Head of Mortgage Originations at M&T Bank. Frederick has expertise in marketing, sales, operations, digital integration, financial and risk management. He is passionate to be in residential lending helping families achieve the dream of homeownership.

M&T Bank is a multi-state community-focused bank serving New York, Maryland, New Jersey, Pennsylvania, Delaware, Connecticut, Virginia, West Virginia and Washington, D.C. Founded in 1856, the company provides banking, investment, insurance and mortgage financial services to more than 3.6 million consumer, business and government clients.
The difference between digitization and going digital to leverage platforms and transform processes

Government-led innovation in the mortgage space

The role trust plays in capturing and keeping customers engaging digitally
The characteristics that separate the winners from the losers in the future of consumer lending
Digital strategies are not just for deepening relationships with customers. The digital experience is also a way to refine and improve processes while also building community trust.
Today's guests, Mary Kate Loftus, Executive VP, Director of Digital Banking, and Tim Frederick, Executive VP, Head of Mortgage Originations at M&T Bank, know that digital touch doesn't replace a human connection with a customer, but it can help define it. Attributing innovation in the mortgage industry to government-led enterprises, Tim Frederick also offers insight into the existing landscape of mortgage lending.
Digitization and going digital: Leveraging platforms in various ways
Technology touches every aspect of human life, and the world of mortgage lending is no exception. But how can lenders differentiate 'digitization' from 'going digital,' and what influence do they have on the industry?
According to Loftus, the difference between these terms is essential, and each has a hand in influencing the state of banking. Digital transformation describes the shift within a business or business model. Rather than affecting small parts of a business, digital transformation describes an overhaul or transfiguration within an industry.
In comparison, going digital refers to the services provided by an organization and the abilities or systems within a business. Loftus explains that digitization addresses inefficiencies to better meet customers' needs.
Innovation in the mortgage industry and a move away from the "checking account customer"
While several factors influence the mortgage industry, Tim Frederick attributes much of the existing innovation to the government. He also predicts that the government will have a prominent role to play in the future changes and innovations in the mortgage industry.
Government Sponsored Enterprises (GSEs) often have market control. Whether this can be attributed to government regulations surrounding lending, or the competition between GSEs and private lenders, the government plays a significant role in the shifting landscape of lending.
One of these changes includes shifting away from the traditional focus on the "checking account customer."
Traditionally, many lenders measure success and growth by the number of checking account customers they have. Rather than offering a singular service or catering to what the client came looking for, lenders have pushed consumers to open accounts, leading to distraction from client goals and false loyalty numbers.
Instead of measuring loyalty and success by checking account numbers, banks are shifting to a mindset of service. According to Loftus and Frederick, this focus on value creation is for the better.
Balancing efficiency with customer insight and satisfaction
As digital becomes increasingly entwined with each lending and banking system, it could easily fall into patterns of improving efficiency and automating processes to improve customer experience.
Increased efficiency and automation are only part of the optimal experience. Customer experience will forever stay rooted in human connection, tailored care, and insight.
While fast, accurate answers will lend to a positive experience for consumers, it is essential to balance. Incorporating digital too heavily into specific processes risks that balance. However, utilizing digital systems in other ways can enhance the human connection between consumers and lenders.
Gaining insight into the customer's needs, current and past financial state, and goals can help lenders to partner efficiency with personalization. Further, it allows lenders to make informed decisions that will offer greater profitability.
The future of lending will be riddled with innovation and change influenced by digitalization and influential stakeholders such as the government. As a result, organizations must balance diving into the future, serving clients authentically, and retaining profitability in an ever-changing landscape.