AI Underwriting & Portfolio Performance Through COVID
How consumer loans originated before the pandemic performed through a year of economic uncertainty
Written by Jeff Keltner, SVP Business Development
One year after the peak of COVID-related portfolio stress, we can now look back and answer a key question: How did AI-enabled underwriting models perform in a time of uncertainty?
Leaders in financial services recognize the potential of artificial intelligence (AI) to transform underwriting and fraud detection — and a full year of data from 2020 is now here.
Discover the facts, figures, and charts that compare AI vs. traditional lending models.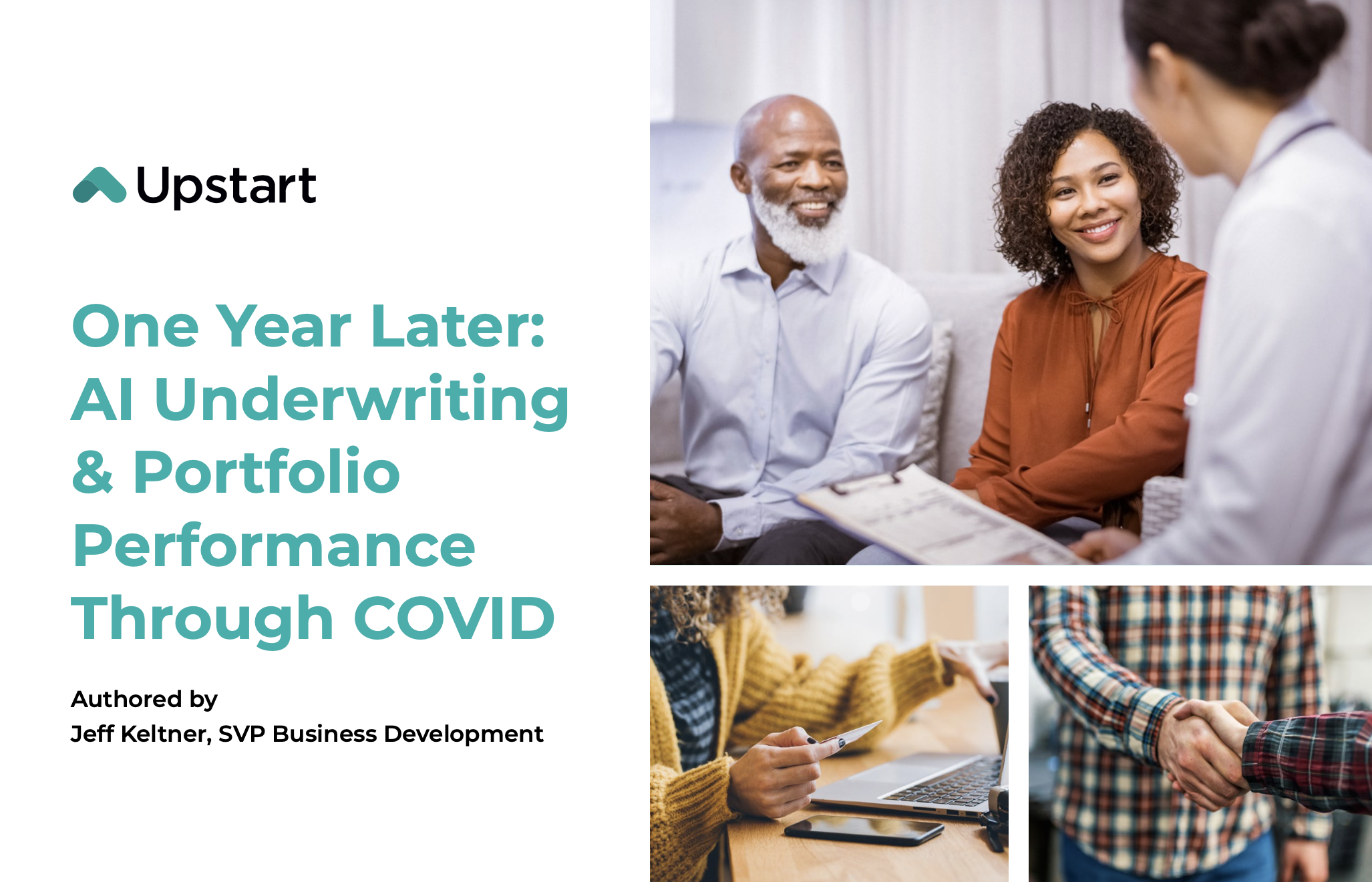 Deep dive into the data and learn how:
Impairment across AI-based loans increased 40% less than the industry as a whole
An AI model's "Risk Tier" was 6 times more effective than credit score bands at separating the risk of payment impairment
Fewer borrowers with AI enabled loans required a hardship program, and more of these borrowers began promptly making on-time payments
An AI model's separated risk tiers translated into significantly lower payment impairment rates for bank and credit union partners