'Our Goal Is to Lend Responsibly':
KEMBA Expands Member Reach Through Upstart's AI Lending Platform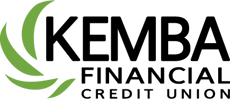 KEMBA Financial Credit Union faced a familiar challenge—they wanted to enable and provide more people in the community access to affordable credit while effectively managing risk.
Founded in 1933, the 87-year-old Columbus-based credit union took pride in its in-branch experience and already had a visible online presence to serve the employees of over 175 companies in the area as well as the surrounding counties. However, as face-to-face continues to evolve to mobile and virtual technology, the team at KEMBA saw the opportunity to expand its digital footprint to better serve its members.

providing more people with access to affordable credit
KEMBA's goals and member impact
KEMBA searched for the right opportunity with a partner who understood its mission of enriching its members' lives with empathy and integrity. KEMBA wanted more people to easily and quickly access affordable credit while mitigating risk through robust, data-driven underwriting.
Leading the charge were two of KEMBA's seasoned leaders, Vice President of Lending & Risk Mark Seymour and Chief Credit Officer Brent McCoy. Both spoke in detail about the strong partnership with Upstart, which helped expand and automate its digital lending program.



KEMBA needed a fresh perspective
Although KEMBA was already moving toward being more digitally enabled with its internal team, their team knew they would have to explore more options to provide for both current and prospective members. Brent explained, "We came to the conclusion that we're going to get to a point where we would need a new and different perspective in order to get to market quickly. That's when we started looking and found Upstart."



Building a solid partnership with Upstart
KEMBA's team first considered Upstart after attending a conference where another credit union was using a similar service.
Brent recalled the team had explored a few other alternatives prior to Upstart. "We talked to one fintech company and we didn't like their model and approach. They immediately told us we could considerably mark up rates and make money. As a credit union, that's not our philosophy, and it didn't sit well with us. Our goal is to lend responsibly to help our members fulfill their goals."
As KEMBA's team did more research, their interest was further piqued after seeing how Upstartpowered personal loans performed across credit score bands relative to other solution providers and how this could enable KEMBA to price fairly while buying deeper to serve more of its members.
Brent and Mark decided to go with Upstart because of the similarities in lending objectives. KEMBA's goal was to make its lending products available to a wider audience and serve a bigger part of its community—including people with lower credit scores. Brent continued, "We wanted a partner who lends to the right people, even though those people may have blemishes on their credit history. We want to make an impact on their lives."

"We want to make an impact on their lives."
KEMBA's need for more data
A traditional credit score criteria doesn't provide a holistic view of a member's background and circumstances. It's an antiquated, two-dimensional way of assessing credit risk.
Mark explained, "If you think you're good at buying in those lower credit scores, I think you're fooling yourself because I don't think you have access to enough data." With Upstart, KEMBA was able to see more expansive and varied data, outside of the traditional credit score criteria. This helped KEMBA to:
Improve its automation to quickly approve loans and assess risk

Serve more members and prospects across its community

Offer higher unsecured personal loan amounts while tailoring pricing
On boarding and working together to form a true partnership
From the start of the partnership, Brent and Mark felt confident they were moving in the right direction, with Brent saying, "I felt like it was a one-on-one relationship, we were working together to make decisions and our voices were heard. We appreciated the true partnership experience and Upstart's flexibility."
Rallying executive stakeholders
Despite knowing the partnership would be a smart move for KEMBA, an essential part of moving forward meant getting the rest of the executive team to understand the vision.
Brent recalled the meeting with KEMBA's CEO and key decision-makers. Mark pointed out, "The CFO liked Upstart's AI-powered model better than our traditional underwriting method because Upstart is more advanced. Upstart looks at over 1,000 variables that are constantly updating, so we have more faith about going in stronger with Upstart's loans."
They took the following steps to ensure smooth communication and understanding were met:
Looped in the team early and explained why the partnership made sense
Had candid conversations and answered any questions or concerns
Closely partnered with essential teams such as risk management early on
To utilize a new artificial intelligence-enabled underwriting approach, Brent worked in tandem with KEMBA's VP of risk management and Upstart to address how the model would enhance risk management and enable KEMBA to serve more members at the same risk levels.
In addition, Brent noted, "The due diligence provided by the Upstart team was very helpful."

"The due diligence provided by the Upstart team was very helpful."
Upstart is delivering on member expectations
KEMBA closely monitors the satisfaction of its members with the services they provide. Credit unions have some of the highest Net Promoter Scores (NPS) in the financial services industry, and KEMBA strives to maintain that high standard. Upstart is delivering a KEMBA-branded experience, and it is important that the experience isn't seen as a distraction to the credit union's experience goals. Since going live with Upstart, Upstart has consistently delivered NPS scores equal to or slightly higher than KEMBA overall.
What's next for KEMBA?
It's an exciting time for KEMBA as they grow and continue enhancing an excellent digital experience for its members with Upstart's partnership. Credit unions have a tradition of sharing best practices. As KEMBA grows with Upstart, it plans to explore credit union service organization (CUSO) opportunities where it can help other credit unions serve their members with this technology.
Mark concluded, "Our partnership with Upstart is definitely one of the strongest that we have at KEMBA. Upstart has invested in us—we're in this together, so let's get this done."