Leaders in Lending | Ep. 17
Unsecured Lending: How AI Can Broaden Your Product Portfolio
Jim Matera, EVP/Chief Retail Banking Officer at Apple Bank discusses how technology is becoming the new driver of loyalty in banking.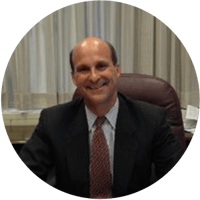 Jim Matera, EVP and Chief Retail Banking Officer at Apple Bank has nearly 40 years in the financial services industry. After working in private equity, large banks, and mid-size banks, Jim has as strong portfolio in business development as well as a Consumer Bankers Association Certificate Program focused in Retail Bank Management from Graduate School of Retail Bank Management. With a passion for evolving and changing, he is excited by the opportunity to use technology to better serve Apple Bank's customers and reach more people.

Apple Bank, established in 1863, provides consumer and small business banking services in greater New York through its branch network and online banking platform, and is an active lender in the commercial real estate and corporate banking sectors. Apple is the second-largest state-chartered savings bank in New York State, with over $16 billion in assets and 79 branches located in Long Island, Westchester, Rockland and the five boroughs of New York City.
Pursuing unsecured lending through fintech partnerships

Opportunities for new lending products

Loyalty in a digital age

Leading with lending over depository products
Pursuing Unsecured Lending Through Fintech Partnerships
Historically, Apple Bank has been conservative with the loans and investments they make while offering limited product services to branch customers. As they've grown, however, it has become more difficult to find new asset classes, resulting in a push to develop a new line of business for the bank — unsecured installment loans.
Without the expertise to create in-house, Apple Bank looked to partner with Upstart and use their AI model; however, due to the historically conservative nature of Apple Bank, there were doubts on the model's effectiveness. Seeing the model weather the storm of the COVID-19 Pandemic, Apple Bank was more confident than ever in their decision to partner.
Over time, Jim plans to expand to new areas for customers.
Opportunities for New Lending Products
As the COVID-19 pandemic has accelerated the digital transformation of finance, it has become clear that avoiding a second-rate customer experience is essential to the future success of a financial institution.
With the goal of providing a first-rate experience to customers, Jim looks into opportunities within credit refinance such as automotive and student loans.
Loyalty in a Digital Age
Loyalty used to be built through in-person interactions; but with the shift to digital through the pandemic, how is that relationship built now? Is it still built solely through in-person interactions — albeit adjusted in-person interactions from normal — or completely digital interactions?
Jim says, "our perspective on it is it's a combination of both."
Even among younger consumers and the push for digital, those consumers still appreciate the physical presence of a bank. As such, while Apple Bank is adopting a massive technology upgrade as a way to retain the receding loyalty of customers, they still maintain their physical branches in case a customer needs a personal service or just prefers coming into the bank.
If the day ever comes that physical branches are phased out, Apple Bank is already offering the digital products needed to stay ahead of the competition.
Leading with Lending Over Depository Products
For most banks, the traditional route of bringing on new customers is to start with the depository experience and then eventually introduce the lending experience. For Jim, the stance is the other way around.
As Apple Bank competes with top competitors like Chase Bank, they have gained the advantage by offering solid, consistent rates to customers in conjunction with Upstart's AI model.