Putting Excess Deposits to Work on Profitable Loans:
How a community bank has grown their consumer loan portfolio with the Upstart Referral Network

The Upstart Referral Network is powered by an all-digital AI lending platform that can help banks quickly build a profitable personal loan portfolio within their risk tolerance.
Watch the recording with FFBKC and Upstart to see how:
Current economic conditions have banks struggling to find qualified borrowers and experiencing slower personal loan growth, leading to a capital surplus without viable investment options.

With deposits flooding the bank, First Federal Bank of Kansas City needed to quickly find a way to put that cash to work. With limited resources internally, they sought out a partner that could make it happen quickly.

FFBKC partnered with Upstart

to find more creditworthy borrowers with AI-enabled lending and to augment their current loan portfolio strategy. After the stability of the portfolio even throughout the pandemic, they decided to double their lending volume from Upstart.

Upstart loans have over-performed the industry during the pandemic: a lower fraction of loans have become impaired, and a higher fraction of impaired loans have recovered.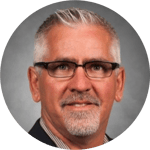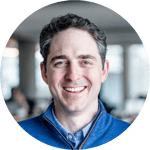 Barry Cooper
Chief Sales Officer
First Federal Bank of Kansas City
Jeff Keltner
SVP Business Development
Upstart