Leaders in Lending | Ep. 65
Partnering to Diversify the Portfolio and Expand into New Products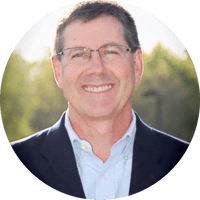 David Houchen works as a Senior VP and Chief Financial Officer at First Federal Bank of Kansas City. Prior to this role at the bank, Houchen was First VP and CFO at Bank of Blue Valley. Houchen is a graduate of the University of Central Missouri.

First Federal Bank of Kansas City (FFBKC) is a community bank located in Kansas City that was founded in 1934. They offer both personal loans and mortgages nationwide, and serve their community in the greater Kansas and Missouri area with 11 branches. 2020 was the banks most profitable year in history.
How FFBKC worked with Upstart to build their unsecured lending portfolio
Their focus on diversifying their loan asset mix
The decision to partner for personal loans


It's a changing world. You can't do business as usual and expect it to continue to work for your customers.
That's why innovation around new market approaches is more crucial than ever, and that doesn't happen by accident. Instead, it requires investment in new technology and the right team to understand and navigate it. David Houchen, Senior VP and CFO at First Federal Bank of Kansas City, explains that lenders can't be offering the same things they did 15 years ago and how partners open the door for new product offerings.
Innovation in banking: from weakness to potential advantage
David Houchen admits that banks are typically not the first to adopt technology or create innovation. However, there is a growing cry for changes within the banking industry.
Rather than working through new technology adaption or innovation development without support, it can be beneficial to partner with outside organizations with experience in specific system development and adaptation that banks are looking to adopt.
For example, First Federal Bank of Kansas City has partnered with leaders in unsecured loan programs. Rather than working to find an innovative solution that is unique to themselves, they have increased overall efficiency by partnering with those with expertise.
Likewise, the First Federal Bank of Kansas City continues to test the waters with banking innovations by utilizing leaders' experiences across many sectors.
By offering the right services and partnering with industry experts, banks that are open-minded towards change will be the ones to thrive.
Making smarter selections of borrowers
While the servicing department of banking likely could always use some sort of development or improvement, the most intelligent shift a lender can make is in the underwriting department.
Each financial institution will likely have a separate set of values and standards that arise during the underwriting process. This means that the ideal borrower may look different for varying banks.
While each lender should strive for continuous improvement across all service departments, clarifying their ideal borrower can be essential in the overall business, regardless of the loans or innovative solutions that become available.
Making better, more specific selections when offering loans will be vital in maintaining overall success as a bank embraces more innovation.
Without a proper understanding and identification system of the people that align with a specific lending institution, the likelihood of collections and repossession efforts increases exponentially. Therefore, adapted underwriting processes for new technology adaptions will play a pivotal role in the future of lending.
The credit and interest rate cycles aren't fundamentally broken
There are ebbs and flows to credit and interest rate cycles, regardless of the environment. According to Houchen, the credit and interest rate cycles aren't broken. He predicts that we will see continuous ups and downs over time.
Over the last few years, the government has interrupted or delayed certain events within the credit and interest rate cycles. However, according to David, the repeated stimulus has not broken these cycles but only delayed a cycle completion.
Rather than a continuous growth in interest rates, David predicts that the cycles, which have recently seemed to be stuck in an upward spiral, will continue to develop, ultimately turning down within the next few months.
There is no need for fear, says David. The current cycles will continue forward, not up.
Applying this information to the current world of lending
David Houchen offered insight into embracing new technology and innovation in the banking industry across modern applications.
While innovation has never been robust in banking, partnering with experienced industries can lead financial institutions to gain the upper hand.
Combining the knowledge of necessary innovation and a changing need set of borrowers can help lead banks into the future. In addition to technology and innovation adoption, lenders should ensure their underwriting processes match the services they offer and the people that align with their goals and objectives.
While the rising interest and credit rates may seem imminent, they offer nothing but a promise of a future change, according to David.
In conclusion, lenders that commit to evolving to meet the needs of their current and future clients will be more likely to succeed, particularly when embracing new technologies, formulating powerful connections, and honing existing systems to meet clients where they are.